For those of you who've stayed with us at the lodge, you may recall that "the office" is not only a place where you can meet your hosts, it's also our very small home. I lived in a tent for 5 years as we built the lodge and was delighted to move into this 20 x 20 ft studio/casita/office. However, after a decade of office living, we decided that we probably needed some more space to accommodate our growing family (jungle bambino due in November!).
SO, we finally broke ground on the construction of the Palapa Bambino in May with master builder Jose Luis (from Lo De Marcos) in charge. The Palapa Bambino is an extension off the side of the office and includes a blissfully large deck across the front. We are already delighted with this new addition and are eager to make it a home for baby in November.
A huge GRACIAS to our community of friends from San Pancho who brought their beloved shells, stones and other treasures to our baby blessing potluck in May—we've happily added those tokens into the foundation of the Palapa Bambino—your beautiful energy will be with us always!
Check out this little photo slideshow of the Palapa Bambino as it comes to life. We'll be adding more photos upon completion so be sure to check back soon!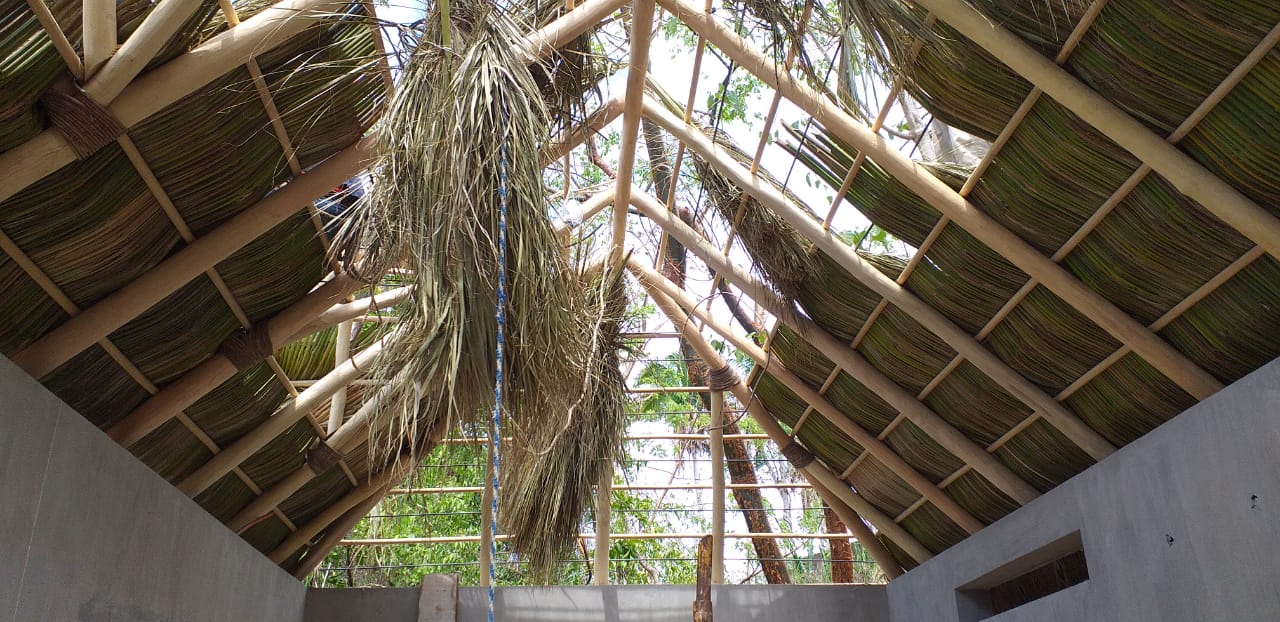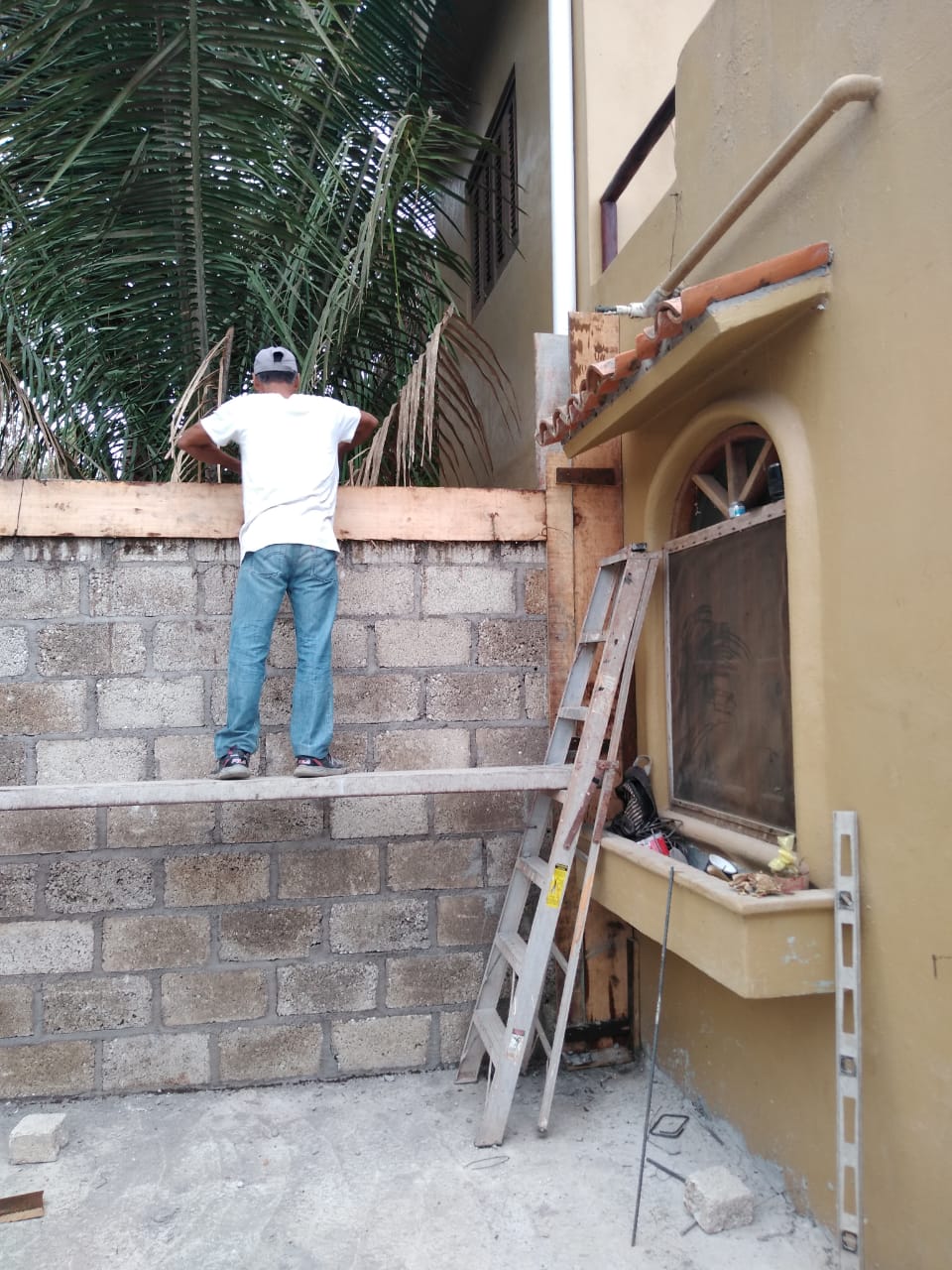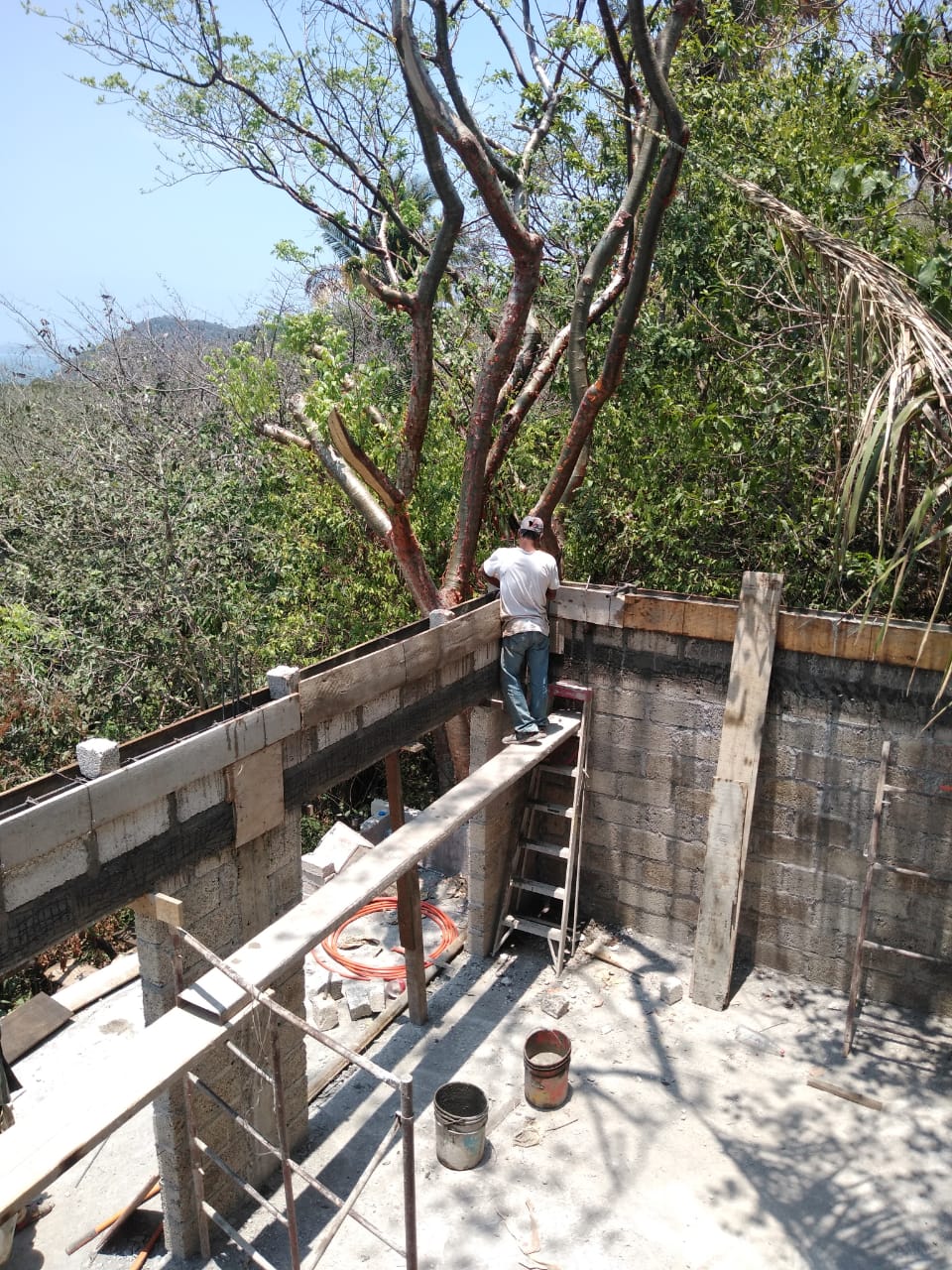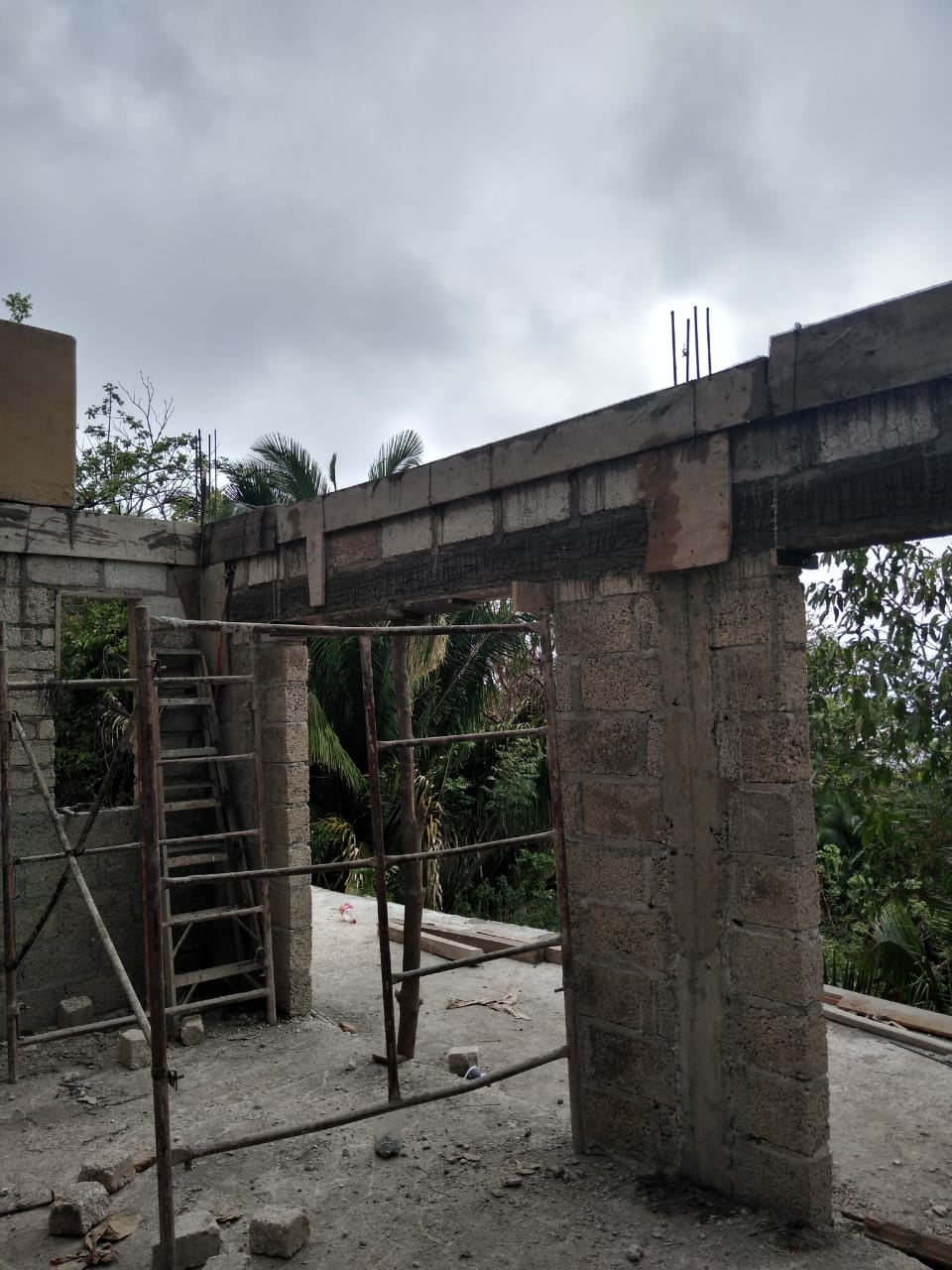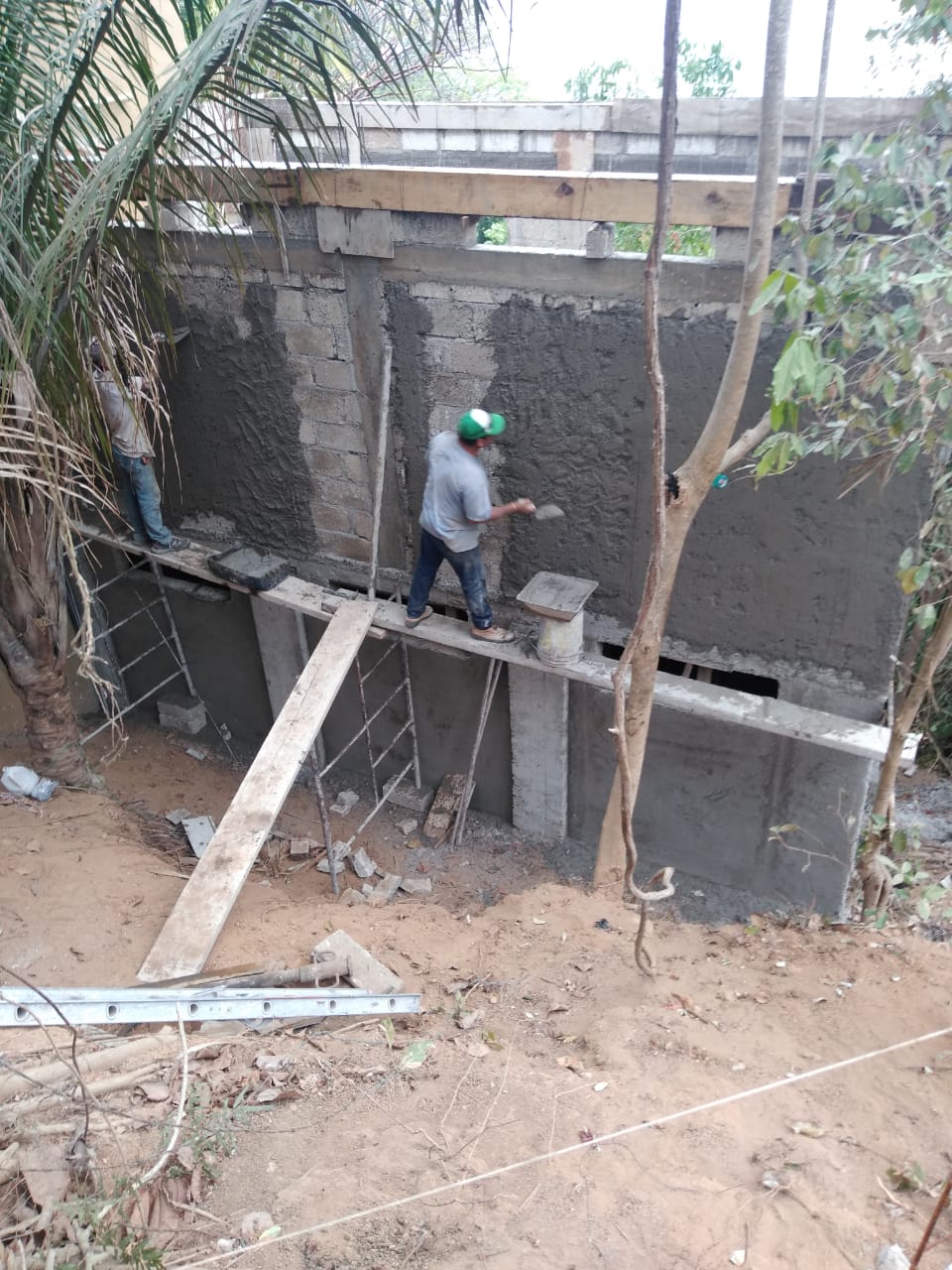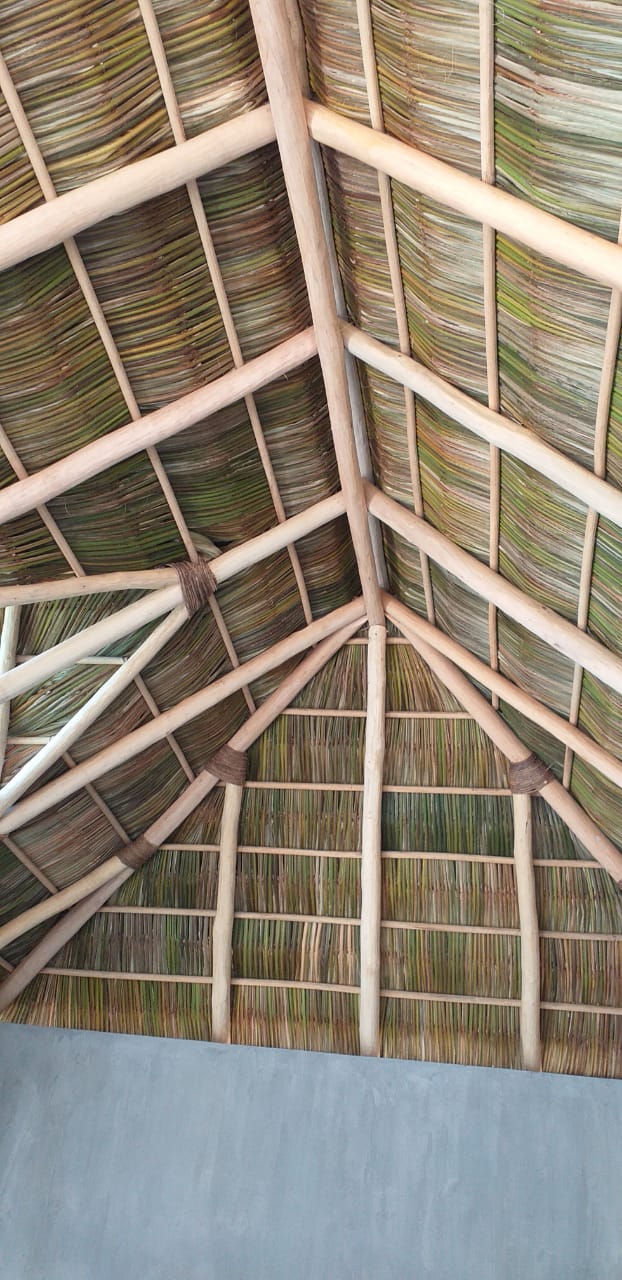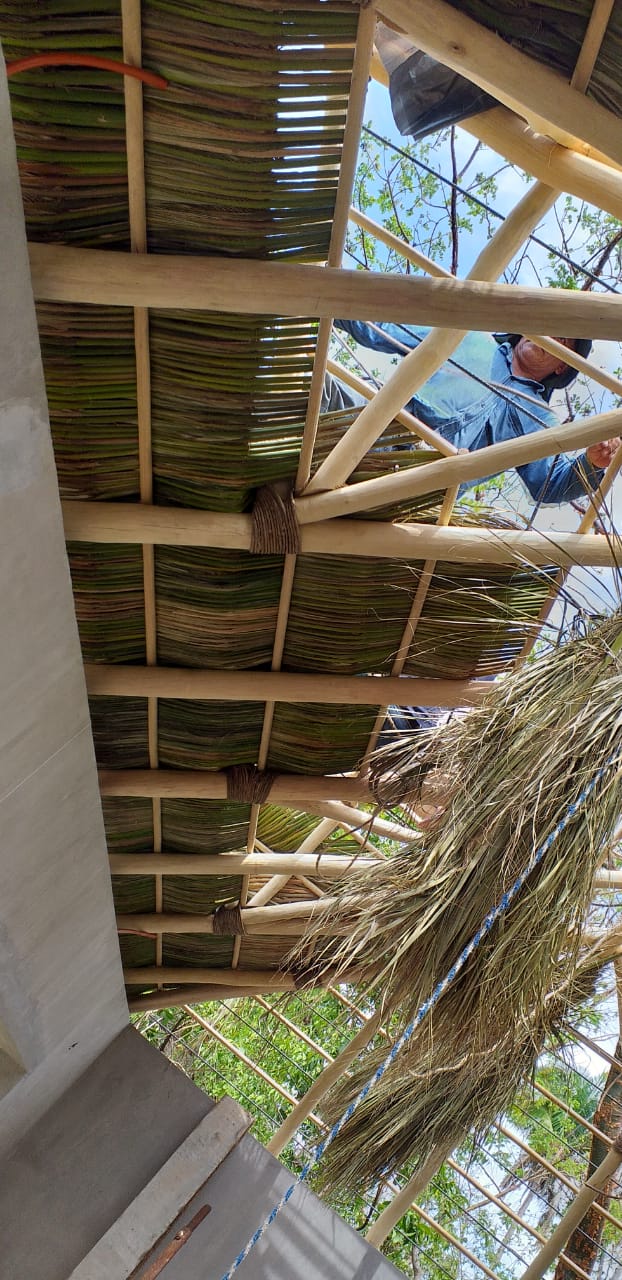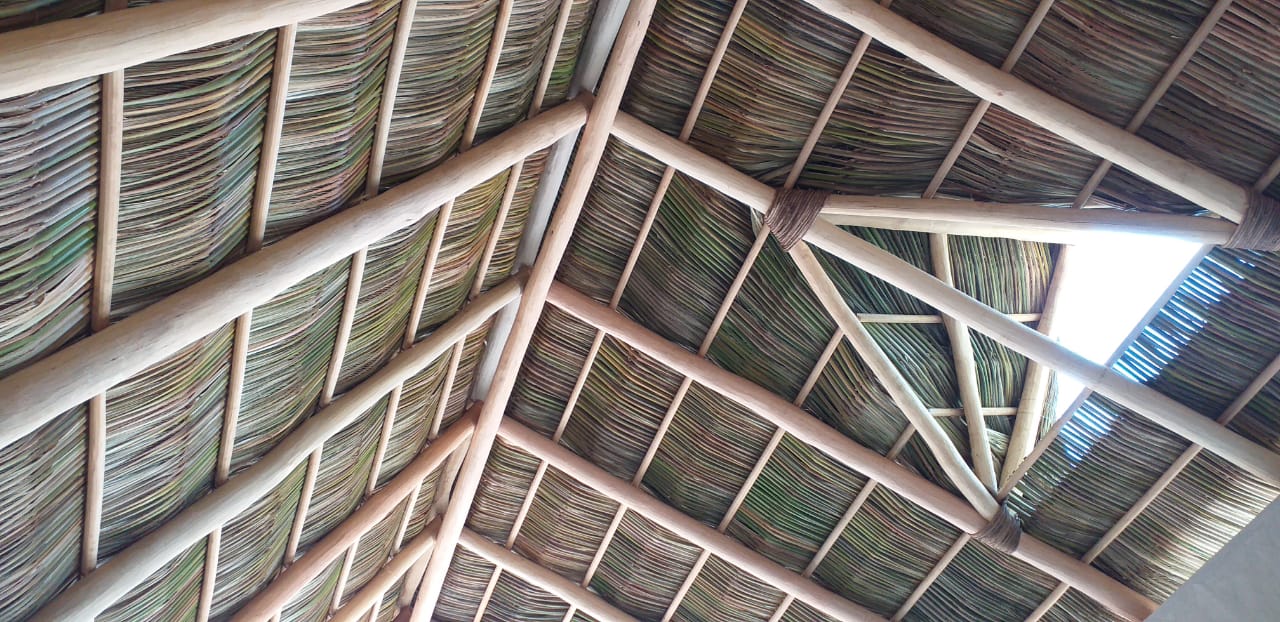 We're lucky to have an awesome team of local workers, one electric outlet and tons of human powered energy! It's amazing what they've created in just a couple of months.
For you environmentalists who are wondering…yes, we used concrete. We're doing our best to minimize impact and decisions are tough. Due to high maintenance in the jungle, concrete is a material that we count on for its durability throughout those 5 months we're closed and away from the property each summer. It's a tried and true method of local building. We do our best to use local materials and knowledge whenever possible.
Curious to know more about minimalist, tiny home living and and creative designs? Check out this interview and video featuring Wildpreneur and builder/designer, Rhett Jacobi.